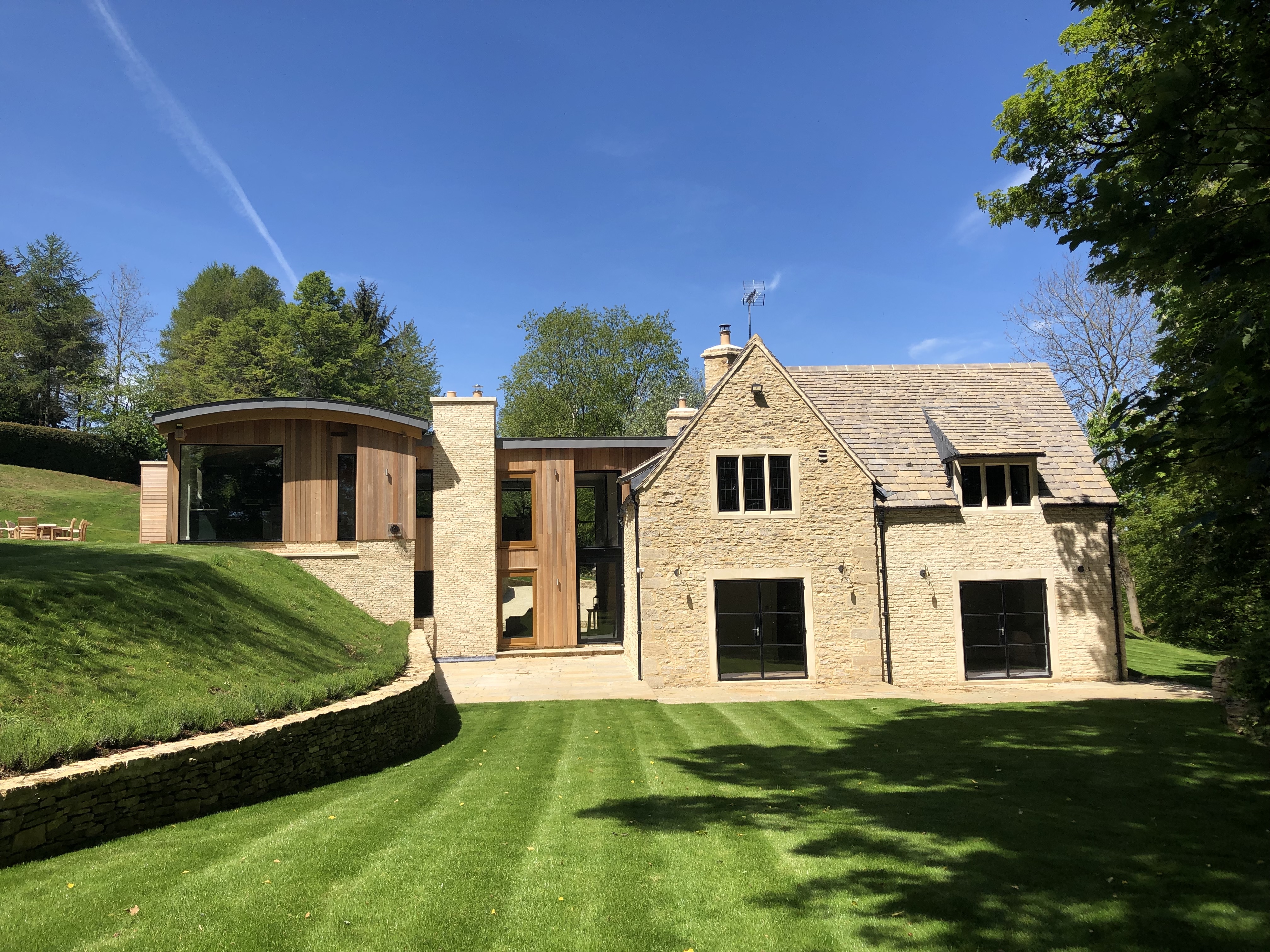 The Brooks and Pointon team have renovated and extended this Cotswold Country Cottage into a unique blend of old and new. The best of both worlds combine, the original cottage and it's traditional features, sit alongside the family-friendly living areas of the new contemporary extension. The B&P team has been on site as main contractor since day one, undertaking the build, restoration and development of this "grand design". From ground works to the roof, working closely with the client to ensure their vision was achieved.
The extensive build included basement, underpinning, ground excavations, complete remodelling of the grounds and driveway access. Plus the challenge of renovating the traditional Cotswold architecture to blend with 21stcentury materials, technology and contemporary architecture.
This substantial home also includes a new-build detached "Annexe" including a separate office and bathroom facility.