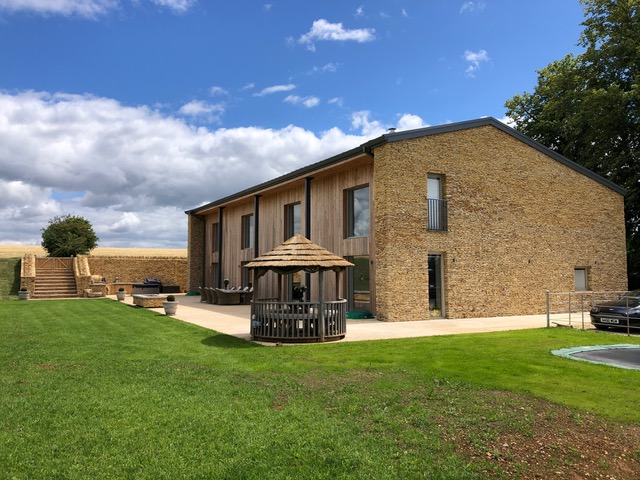 Originally a storage barn, the steel frame was our starting point.  By underpinning the steel columns and constructing a retaining boundary wall running the length of the property we were able to commence work and give the barn a new lease on life.
Today coming out of the ground, is a modern and dynamic 5,300ft barn development.  Using reclaimed Cotswold Stone from site for gable ends and Larch Cladding to accompany this striking finish.
B&P have completed Phase II of this project, the hard landscaping of the grounds with bespoke details such as outdoor Cotswold Stone seating and terrace areas with outdoor cooking and family areas.